Local Business, Local Values – Quality Telephone Service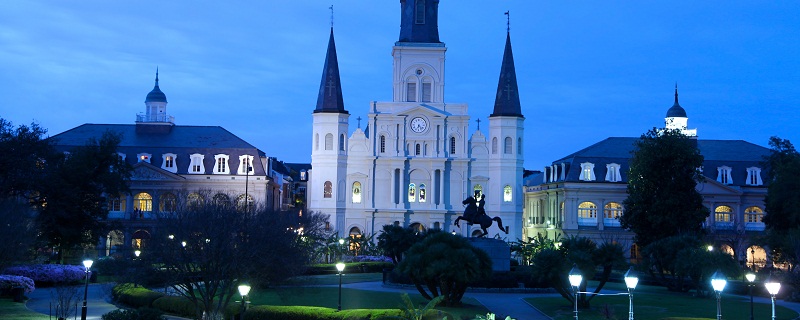 New Orleans Telephone Company offers a wide range of superior Voice over IP solutions to facilitate the growth and progress of your business. We are a local company founded on the principles of innovation and exceptional customer service. Our hosted PBX delivers the big business features you need without the up front and ongoing cost of maintaining an in house PBX.  Hence, we improve business efficiency at an affordable price.
What is VoIP?
Voice over Internet Protocol (VoIP) is a technology that allows you to make telephone calls using your broadband Internet connection instead of a regular analog telephone line.
By utilizing VoIP technology with your business telephone system, you automatically increase the value of your business. Your business phone service is not just a telephone line, but is now modified to support rich features and provide advanced accessibility, functionality and scalability.
How Does a Cloud-Based Telephone Service Help My Business?
It Cuts Down on Costs
Our goal is to help you save on your monthly business telephone bills through the provisioning of VoIP technology. Our all-inclusive plans ensure you will never be surprised by a large long distance bill again.
You will Increase Business Efficiency
Immediately increase business efficiency through the use of our advanced software tools such as Salesforce.com integration which allows you to link your CRM to your telephone system, or Outlook integration which does the same for your email. Imagine the increased efficiency in immediately having your client or prospect's detailed information in front of you before even picking up their call. That's Powerful!
You Will Stay Ahead of the Competition
By reducing your costs, increasing your efficiency and maintaining a reliable network of communication, you're setting yourself up for success. Missed communication is a thing of the past!
What is Hosted PBX?
Hosted PBX (Private Branch Exchange) is the modern version of the traditional telephone closet. The new hosted, or "cloud," model puts the brains of a phone closet into professionally maintained data centers, helping businesses transform their communications and improve productivity—without the need to purchase expensive, complex, depreciating phone system software and hardware.
What is Unified Communications?
Unified Communications refers to your overall business telephone line and the ease of integrating all of your communication in one place thereby optimizing your business functions. Using New Orleans Telephone Company's Unified Communications solutions, you can effortlessly be notified of incoming messages and even listen to them via your laptop, tablet or smart phone.
At New Orleans Telephone Company, we strive to provide you the most affordable telephone system with the most advanced technology you can find. Our low-cost VoIP technology offers the flexibility and reliability you need to scale your New Orleans business. Click here for your free telephone system demo or call us today for a free quote!